Adult Creative Workshops
FUSED GLASS PENDANTS WITH DIANE ENGER
You will learn what fused glass is, the process and possibilities, the varieties, and characteristics of glass that make it unique; how to cut glass and design a pendant. You will make at least two pendants using these techniques.

Monday, May 1, 2017 1 – 4PM

$40 BAC Members/ $45 Non-Members  
+ $10 Materials Fee
---
FUSED GLASS NIGHT LIGHTS WITH DIANE ENGER
In this class we will take glass fusing in another direction and create two night lights.  
No experience is needed in this "Make & Take" class.
You'll create two different designs using simple  glass cutting and a variety of glass materials.  After firing, you will  have two unique glass pieces for yourself or to give as gifts!
Saturday, June 3, 2017.   10AM – 1PM
$20 BAC Members / $25 Non Members  + $7 class supplies
---
ALUMINUM WRAP RING WITH ELLEN BALL
Learn how to texture aluminum sheet metal with hammers to create a forged wrap ring.  
No experience is necessary and tools and materials are supplied.  (Appropriate for children 12 & up).  

Monday, June 5   5:30 -7:30PM 
$30 BAC Members/ $35 Non-Members.
 For more than ten years, artist Ellen Ball has created metalsmithed jewelry and has taught over 200 people at various locations in western NC. She is a member of North Carolina Artist-Blacksmith Association of North Carolina and works out of her studio in Hickory.
---
POCKET WALL VASES
These pocket wall vases are a perfect way to brighten up any wall or corner.  We will be using a variety of glass to create these.  They are water-tight and can be used to display fresh or artificial flowers.
Thursday, June 8.  1 – 4PM
$20 BAC Members/  $25 Non-Members
+ $10 Materials Fee
_____________________
SATURDAY WATERCOLOR CLASS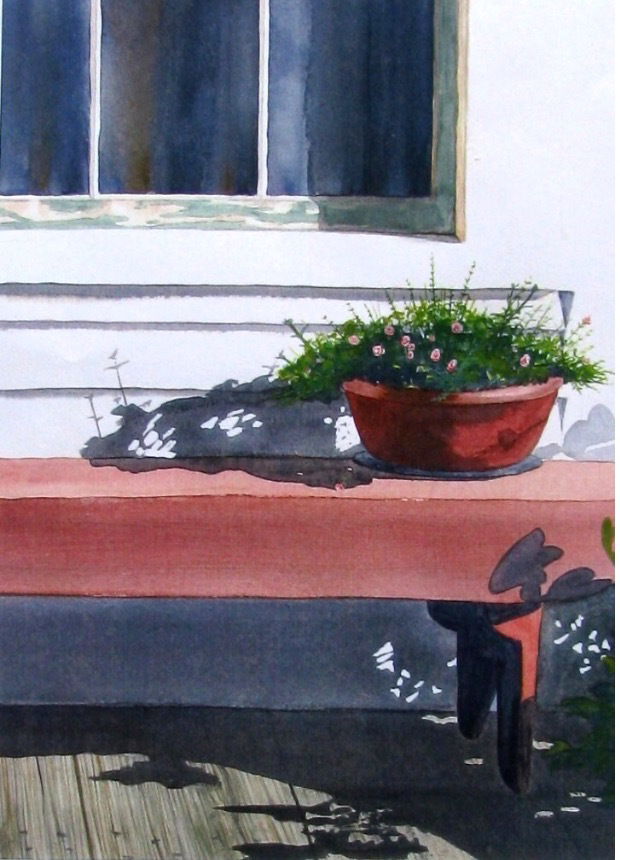 Professional watercolor painter and art instructor, Kathi Yarnall, will teach the techniques that are essential for a successful experience with watercolor painting. While this class is a continuation of the February watercolor class, where students painted single objects and a landscape, you may sign up without having taken the first class. In the morning, I will review beginning techniques, demonstrate new techniques, and assist students individually with their paintings. After lunch, I will demonstrate how to mat and frame watercolor paintings, and continue with demonstrations and individualized instruction.
Please bring objects that you would like to paint, and/or a variety of photos to work from, such as; landscapes, sunsets, flowers, etc. Also bring a drawing pencil (H or 2H), kneaded eraser, and watercolor supplies, if you have them. All supplies and paper will be available for those without their own supplies.  There will be discussions throughout the class about  the importance of selecting good watercolor paints, paper, brushes, matting and framing.  Instructor: Kathi Yarnall
Saturday, June 17. 10AM – 3PM (Bring your lunch!)
Class Fee: $45 BAC Members/ $55 Non Members
---
STAINED GLASS FOR BEGINNERS WITH DAN HOYLE  

  

Thirty-five years ago, Dan Hoyle took a beginner's class in stained glass through Western Piedmont Community College and he has been working and experimenting in the medium ever since. Within a year, he was making small and large light-catchers, panels, and lamps. He has made hundreds of items over the years, including mosaic pieces, kaleidoscopes, re-purposed pieces, cabinet doors, and three-dimensional pieces. Dan lives in Valdese and is a retired Burke County Public Schools principal. He will come out of retirement to teach this series of classes.  Called a "beginner's class", but is open to anyone having experience in this type glass work.  Stay tuned for new classes to be announced.